Belco Marine Electronics provide the following products and services.

Sodena: Navigation PC systems with charts from C-Map, Solo Win Easy Win and Turbo Win, AIS and ARPA modules
available, Tides database.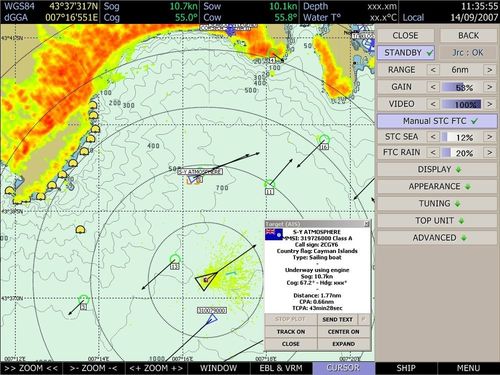 ComNav: Electronic aids to navigation from ComNav will feature very much in our future sales and service policy with Satelite Compass and Auto Pilots featuring highly as well as ComNav X2 and X3 AIS systems.
NOTUS: Net Monitoring systems developed by NOTUS will be our focus as we develop a service structure to support existing systems and we look forward to many new installations.
MAQ Sonar: We distribute the MAQ range of sonar in Ireland. The MAQ range is increasingly competing with its competitor sonar systems.
Koden: Radar and Fishfinding technology from Koden will be supported.
Simrad: We will continue to service and sell Simard products now branded under the NAVICO name. Products such as AP35 Autopilot, AXIS range of hand held radios as well as Simrad ES70 fishfinders.
Maxsea: Products from Maxsea are popular with the potting netter boats on the South coast where the functionality of Maxsea is highly usefull.
The Time Zero range is slowly replacing traditional Maxsea systems.